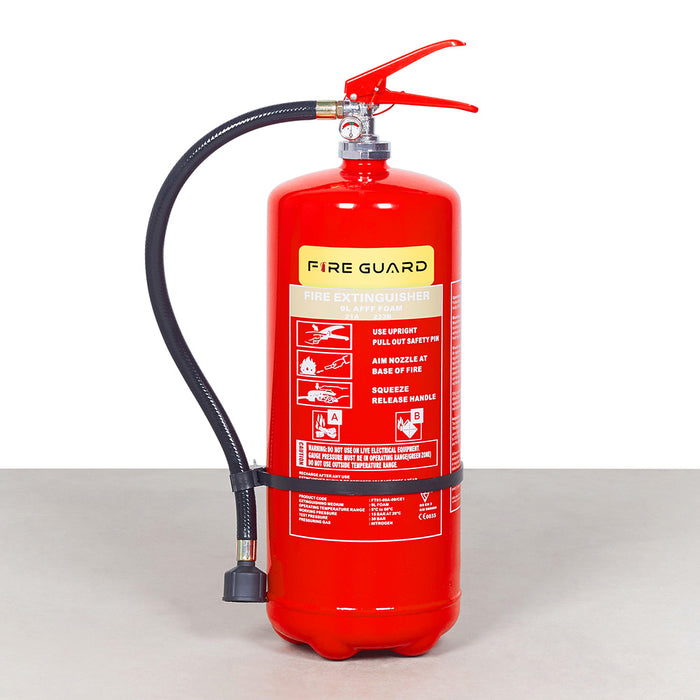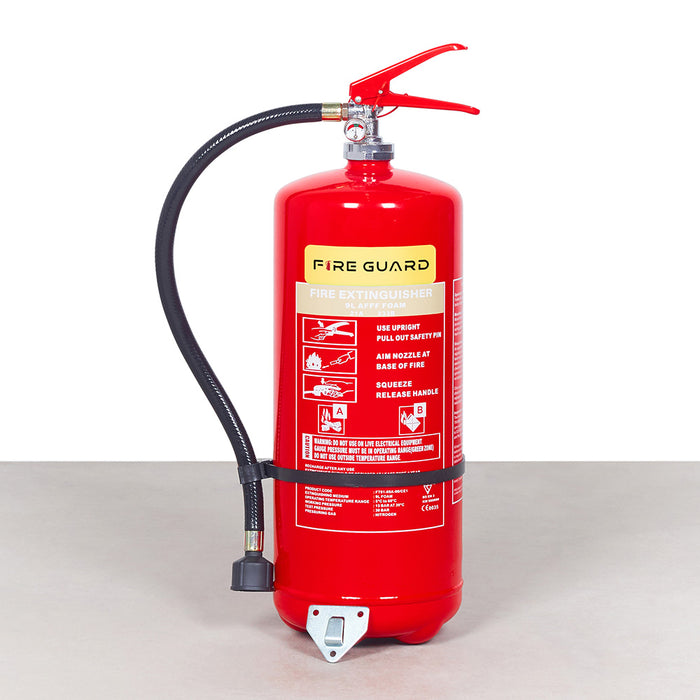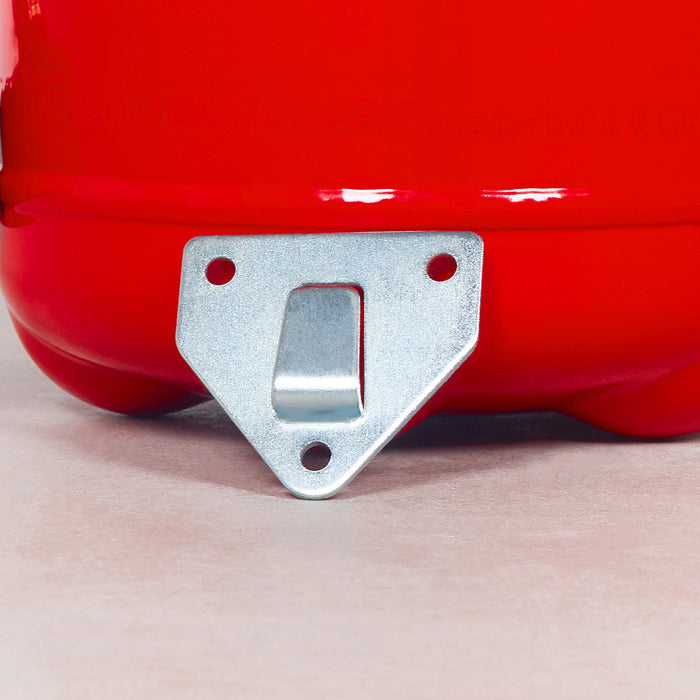 9L Foam Fire Extinguisher
⏳ 12.12 Sale ends in {timer}
9L AFFF Foam Fire Extinguisher
Suitable for Classes of Fire: A & B
Approvals: SETSCO SCDF Approved & BS EN3 KM569890
Our Foam Fire Extinguisher is approved by CSI certified MED.
Manufactured according to Directive 96/98/EC (MED) with modules B and D. They have also achieved all the essential safety requirements of Directive 97/23/EC. It is EN3 approved and succeeded the dielectric test at 35 KV at 1 mt distance, therefore it can be used on electrical equipment up to 1,000 Volt at 1 mt distance minimum.
Extinguishing Agent
Sealfire ABF® is a registered trade mark. It is a special formula AFFF based, by the interaction of two extremely powerful product, reaching very high performance especially against class A, B, and F fire.
Sealfire ABF® is a bicomponent extinguishing agent SealfireA® and SealfireS®.Both are diluted in water and are totally biodegradable. Sealfire ABF® has also a fast cooling effect on the burning area.
The fat / grease material will be soaked by Sealfire ABF® and its reactions form a thick heat-resistant foam layer that stops and prevents the combustion. Sealfire ABF® is a safe product adopted by major fast-food networks and hotels.
Use
1) Pick up the extinguisher from the wall support and keep it in hand on the leverage.
2) Pull out the safety pin from the valve and use the other hand to hold the handle of the horn.
3) Squeeze the upper lever of the valve and aim the jet at the base of the burning material, sweep the extinguishing agent right and left uniformly on the fire, In case of fire of inflammable liquids don't approach too much. You need trained people to use properly.