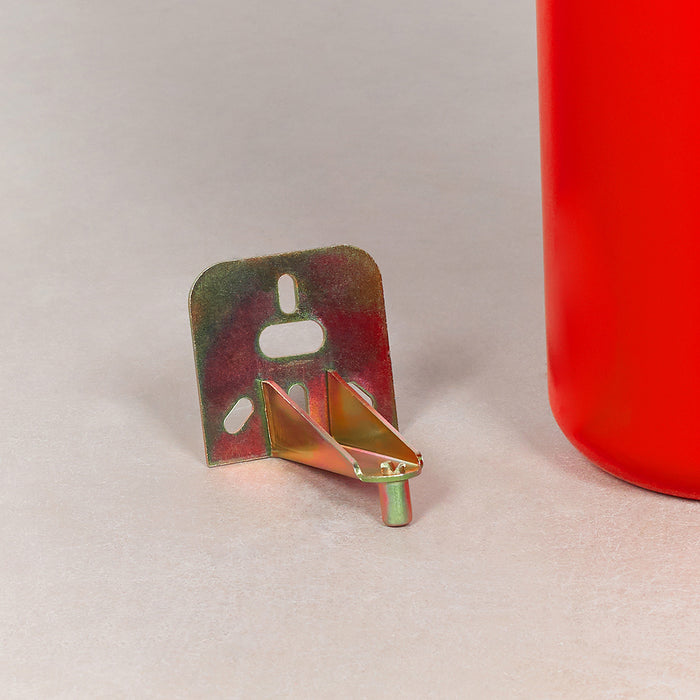 5KG CO2 Marine Fire Extinguisher
⏳ 12.12 Sale ends in {timer}
Our Carbon Dioxide Marine Fire Extinguisher is approved by CSI certified MED nr. MED/0497/084/09 
Suitable for Classes of Fire: B
Manufactured according to Directive 96/98/EC (MED) with modules B and D they have also achieved all the essential safety requirements of Directive 97/23/EC. It is EN3 approved and succeeded the dielectric test at 35 KV at 1 mt distance, therefore it can be used on electrical equipment up to 1000 Volt at 1 mt distance minimum.
Extinguishing Agent
Carbon dioxide is an odorless and colorless gas. It weighs about 1.5 times the air; it does not wet, dirty and it does not damage objects. The CO2 used in the extinguishers is 99% pure and it is moisture-less. C02 is compressed in liquid phase inside the high-pressure cylinder. In normal conditions at 20°C, the pressure inside the cylinder is about 55-60 bar and 1 Kg of liquid C02 produces approx 520 liters of vapor gas.
Use
1) Pick up the extinguisher from the wall hanger and keep it in hand at the inferior leverage.
2) Pull out the safety pin from the valve and use the other hand to hold the handle of the horn.
3) Squeeze the upper lever of the valve and aim the jet at the base of the burning material, sweep the extinguishing agent right and left uniformly on the fire, In case of fire of inflammable liquids don't approach too much. You need trained people to use properly.
Technical specifications
Extinguishing agent:       Carbon dioxide
Nominal charge:              5kg
Discharge time:               ~14 sec
Jet length:                        ~3 m
Operating pressure:        51.7 bar at 20°C
Test pressure 97/23/EC: 250 bar
Temperature range:        -30°C +60°C
Dimensions
Height:     ~785 mm
Width:      ~180 mm
Diameter: 136 mm
Weight:     ~ 15 kg