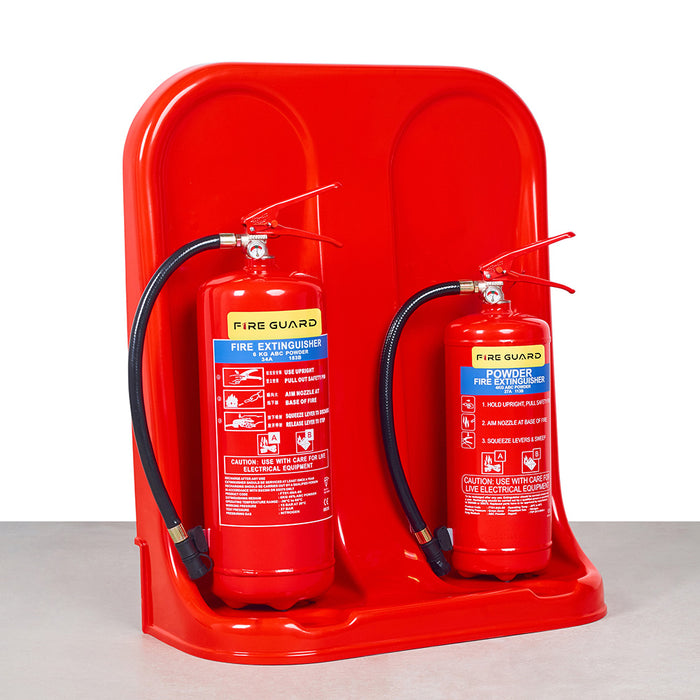 Extinguisher Stand Fibreglass (Double)
⏳ 12.12 Sale ends in {timer}
Our red fibreglass (double) extinguisher stand is a sturdy piece of equipment made for the storing of up to two fire extinguishers and mounted at a designated spot in your home or office.
This product is easily visible from far and is usually accompanied by a fire extinguisher signage.
This item has to be mounted at easily accessible areas and must not be blocked for emergency purposes.