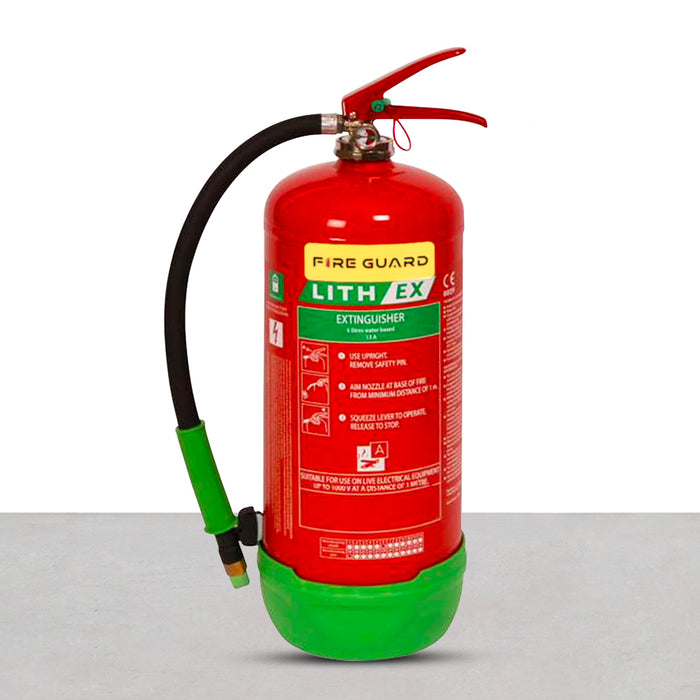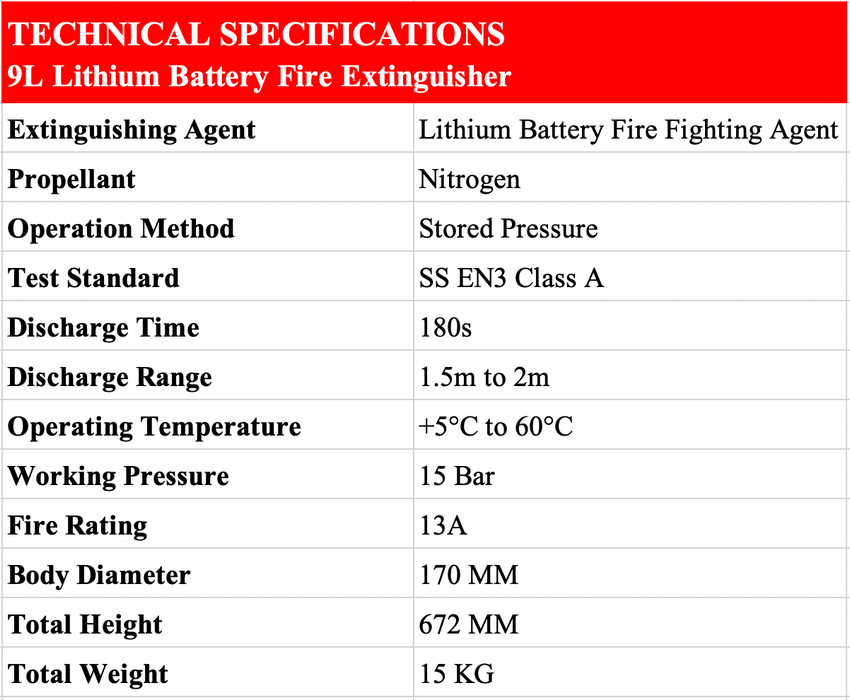 9L Lithium Battery Fire Extinguisher
⏳ 12.12 Sale ends in {timer}
9L Lithium Ion Battery Fire Extinguisher
Our fire extinguisher for lithium batteries is EN3 and Wheelmark Approved.
There are no battery fire test standards in EN. This fire extinguisher has been tested with Class A fires.
Suitable for Classes of Fire: A & Lithium Battery Fires
Safety Note: Lithium battery fires give off highly toxic fumes.
Comes with SETSCO Approved Label & Wall Bracket (Made in France)
500-750 Wh (e-Bikes, Segways)
Technical Specifications
Extinguishing Agent: Lithium Battery Fire Fighting Agent
Propellant: Nitrogen
Operation Method: Stored Pressure
Test Standard: SS EN3 Class A
Discharge Time: 180s
Discharge Range: 1.5m to 2m
Operating Temperature: +5°C to 60°C
Working Pressure: 15 Bar
Fire Rating: 13A
Dimensions
Body Diameter: 170 mm
Total Height: 672 mm
Total Weight: 15 KG