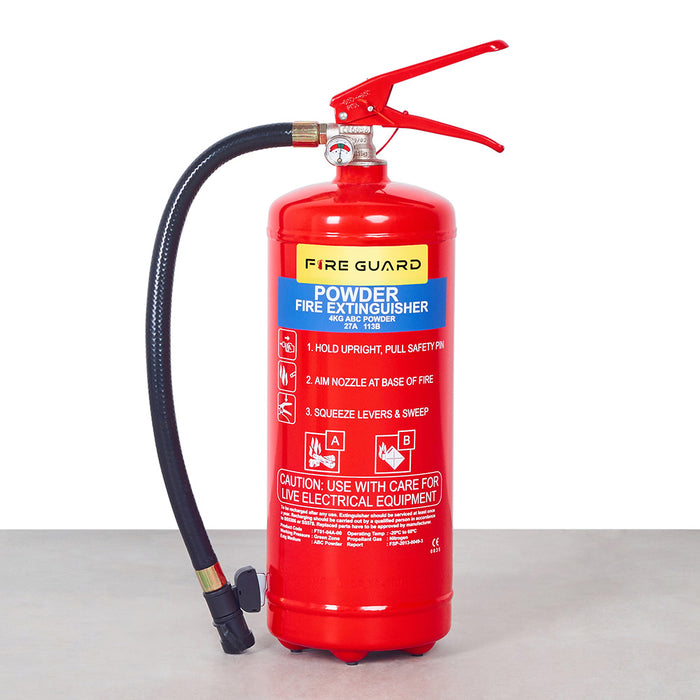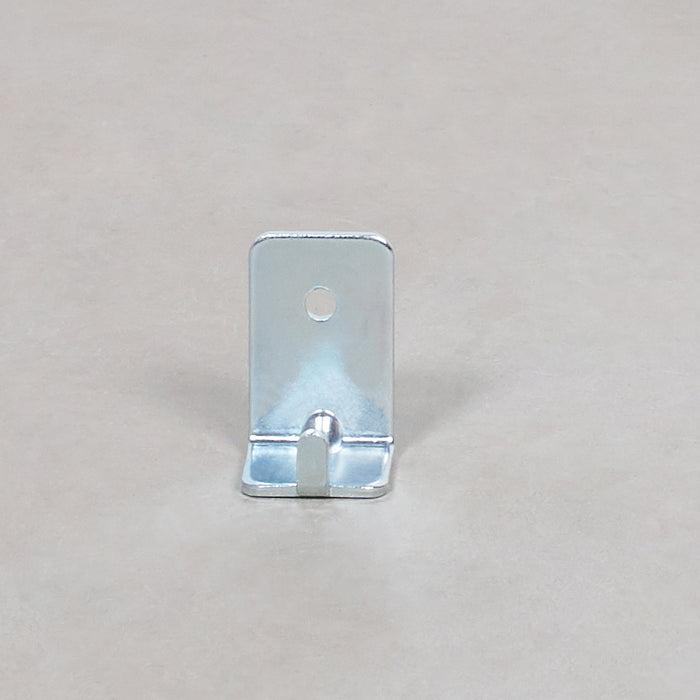 4KG Dry Powder Fire Extinguisher
⏳ 12.12 Sale ends in {timer}
5 Years Warranty on manufacturer defects
Purchase of this extinguisher comes with a wall bracket as shown in the second photo
Suitable for Classes of Fire: A & B
Example Places of Use (and not limited to): Office, Retail Shops, Warehouse, Restaurants
Approvals: SETSCO SCDF Approved & BS EN3 KM569890
Please take note that our ABC Fire Extinguishers are labelled Fire Classes A & B only because Class C fires are extinguished simply by switching off the main gas switch. The materials on flame tend to belong to Class A & B fires which can be extinguished by this fire extinguisher.
Powder based fire extinguishers are some of the most versatile fire safety equipment you can find. We offer a wide range of protection equipment for your home and business, and we are one of the leading suppliers in Singapore. As you may well know, fires are classified as type A, type B, type C, type D, type E and type F.
Knowing what kind of fire hazard you are dealing with plays an important role in choosing the right type of fire protection equipment. A 4kg dry powder fire extinguisher is ideal for small businesses or buildings. Capable of putting out A, B, C class fires, this extinguisher truly comes in handy when small accidents happen.
Things to Know about Dry Powder Fire Extinguishers
Fires that are classified as type A and type B are caused by flammable solids and liquids. Those that fall in the class C category are caused by dangerous flammable gases, like butane and propane. Businesses that use such gases can make great use of having plenty of fire extinguishers around and this is a measure they need to abide to, according to the law.
For home use, a portable fire extinguisher may be a better deal for you. However, you should not forget that for businesses, larger models, like 4kg dry powder fire extinguishers may be a better choice. When you purchase fire safety products from us, feel free to ask any questions related to extinguishers and other products designed to help you protect your home and your business.
Types of Fire Extinguishers
As already mentioned, the type of fire you are dealing with is very important. For instance, a CO2 fire extinguisher is especially designed to help you put out fires that are caused by electrical systems. Fire extinguishers based on so called ABC powder are useful against the most common types of fire. Flammable solids, liquids and gases can cause devastating fires, but a simple product like an ABC powder based fire extinguisher can stop them from causing too much harm.
How They Work
Dry powder is kept under pressure inside a cylinder. People are used to seeing a fire extinguisher as this cylinder, but the cylinder has a special mechanism attached that allows the rapid action that extinguishes any fire included in the A, B, C classes.
When you release the pressure inside by using the lever on the fire extinguisher, the jet can be projected up to seven meters away. A full discharge takes place in just several seconds. This is how powerful these fire extinguishers are, and why you can count on them when you have to deal with a fire.
Always make sure that your fire extinguisher is not expired. If it is, contact us and get a new one from our Singapore storage. It is essential, when the fire alarm goes off, that you have the best fire safety equipment at hand, and that you can limit the action of the fire until the emergency services reach your place. Choose between 4kg, 6kg, or 9kg dry powder fire extinguishers, depending on your needs.